Impact Crew develops leaders of all levels, across the globe.
Impact Crew is a research based training organisation, catering for the unique needs of the Superyacht industry, working with our clients to develop their leadership capability both on board and ashore.
A yacht (or business) will stand or fall on the quality of leadership. Great leaders are consciously developed, they are rarely born. Invite Impact Crew's professional team of consultants to help you take control of crew morale, performance and retention; creating stable and harmonious crews.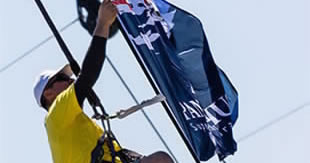 Our Services